- Sun Jan 05, 2014 10:23 pm
#3004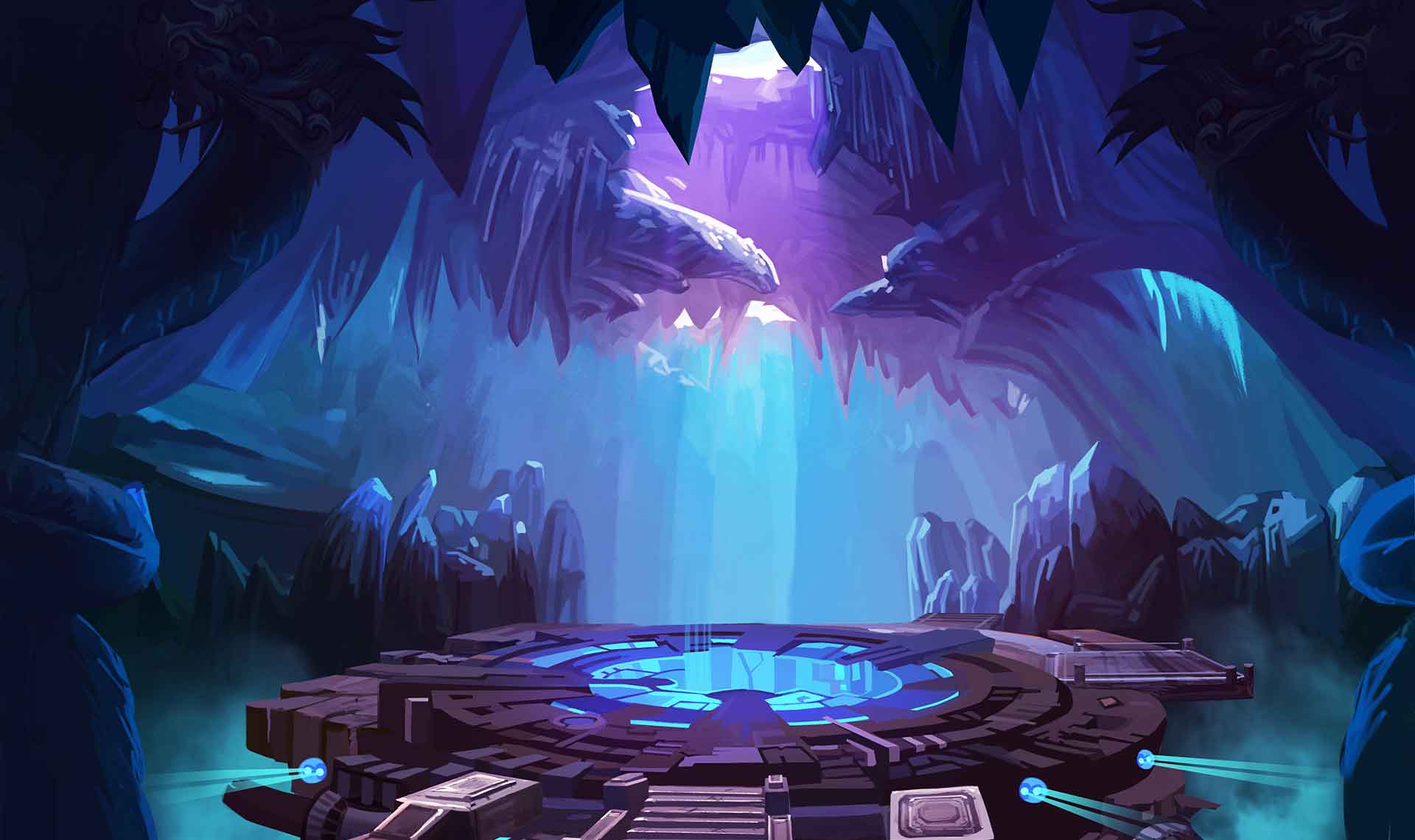 http://musicbot4you.net
ENGLISH
Welcome to MusicBot4You!
Here you can get a TS3MusicBot in seconds. Fully automized, prepaid system, user friendly and supported by us.
You can get multiple multiple packages hosted from us.
If you just want to play radio stations or links from youtube, soundcloud and other sites you can get a "radio only" TS3MusicBot with
20MB
disk space for
3€ (for 1 month)
.
The basic one with
2GB
disk space starts with
4€ (for 1 month)
.
DEUTSCH
Willkommen auf MusicBot4You.net!
Hier kannst du in wenigen Sekunden einen TS3MusicBot bekommen. Komplett automatisierte Einrichtung,
Prepaid Zahlung, benutzerfreundlich und von uns unterstützt.
Du kannst von uns mehrere TS3MusicBot Pakete gehostet bekommen.
Wenn du nur online Radios abspielen oder Links von Youtube, Soundcloud und anderen Seiten abspielen möchtest, kannst du von uns einen "radio only" TS3MusicBot mit
20MB
Speicherplatz für
3€ (für 1 Monat)
bekommen.
Das Startpaket beginnt mit
2GB
Speicherplatz für
4€ (für 1 Monat)
.
Get your TS3MusicBot in seconds:
http://www.youtube.com/watch?v=Y1KvPZ0_IgE
Control Panel: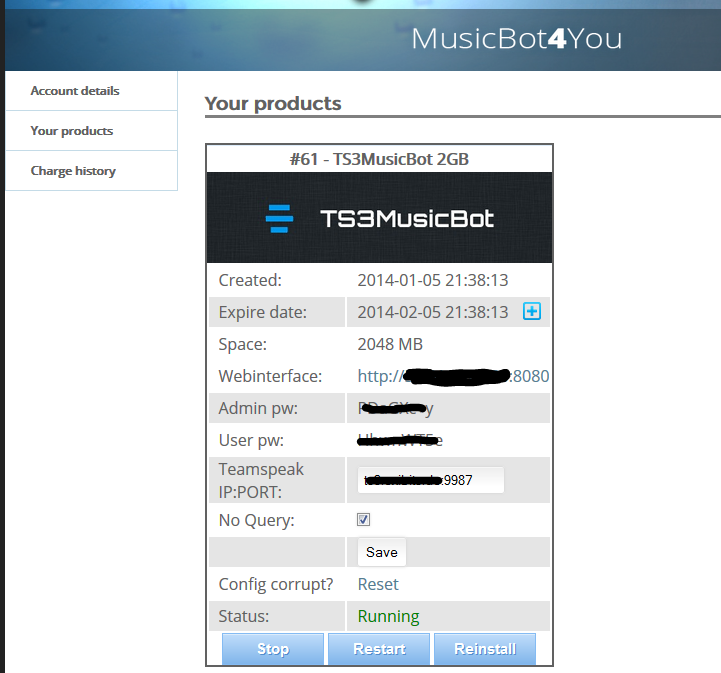 http://musicbot4you.net