By
MusicBotsNet
- Mon Dec 18, 2017 1:37 am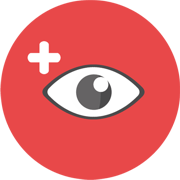 - Mon Dec 18, 2017 1:37 am
#10421
Hello, My name is Justin and I am the CEO of Musicbots.net and I am here to introduce to you my company I have developed with our clients in mind. The staff team and I have spent an extraordinary amount of time fine tuning and discussing what clients are wanting out of a music bot and we believe that we have created something that will help our clients easily manage their bots while also experiencing the luxury of having full support with any issues that may occur. Our services offer you a bot that has access to gigabit internet speeds along with state of the art (D)DoS protection giving you 99.9% uptime and zero lag which can be experienced from other hosts.
Our plans offer you a lower price than the competitors. We overcame this obstacle by giving our clients the resources you actually need instead of making our clients pay extra for resources they do not need or use. Our plans are optimized to save you money while not restricting you from any features. You can find our plans below.
I hope you are interested in our services. If you have any questions or concerns you can reply to this thread or email us (preferred) at
support@musicbots.net
.
Justin - CEO
MusicBotsNet
https://musicbots.net